I haven't added a blog in so long and I am feeling a bit guilty. I have just been pretty busy. I left New York in mid October, traveling down to my mom's in Knoxville Tennessee for a short layover. It was just a few days of wonderful family fun. My younger brother lives in the area, my older brother came down from New Hampshire, my uncle came down from Quebec, and my older brother's oldest daughter and her new husband showed up from Alabama. Wow, you just have to treasure great times like that.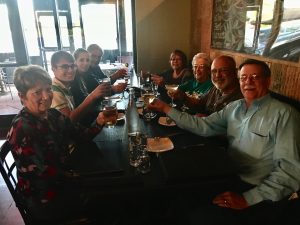 After that I headed to my winter destination, the Saint Petersburg/Madeira Beach KOA. I have been settling in, meeting my new coworkers, and learning my way around the area. On top of that I have worked on my camper earring inventory. I love making jewelry, and I have designed some camping themed earrings. They are on the jewelry page here on the website. If you need some stocking stuffers or something for yourself, just check out the page. I am very excited about them.
The other fun thing I've been working on this month is a 30 day challenge by Dean Graziosi. He is an awesome motivator, and each day you get a little 1 – 2 minute video and an action to take. It is all very positive and it has just made a very positive impact on my life. Below is a link to the free challenge.
https://thebetterlife.com/challenge/challenge.php?id=13&inf_contact_key=b68e48cb46f8937d1a42c2d79c9aade5ead95ed8fcc733b80b52f4fef1c79404
I challenge anyone who wants a better outlook on life to try this challenge. Today was my day 13.
So please check out my earrings, and try the challenge. While you're doing that I'm going to work on posting more often.